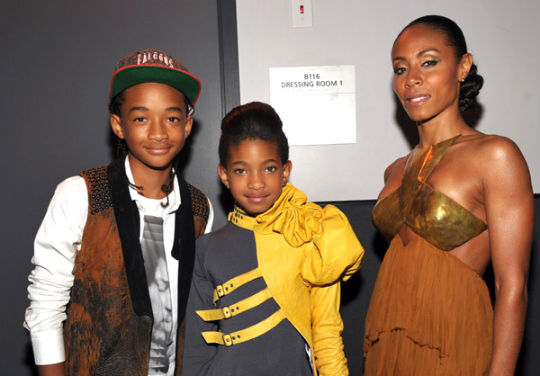 Actress Jada Pinkett Smith isn't worried about her daughter Willow Smith growing up too fast. In fact, the mom of two believes in letting her kids-Willow,10, and Jaden,12- express themselves creatively.
Speaking to Closer magazine, she says, "I see my children as little people, not necessarily people to control. You've got to help them develop and become individuals. You have to find out who they are but enforce boundaries to keep them safe."
As for Willow, who will be performing at this year's Kids Choice Awards, Jada says, "She's [Willow] simply being creative. I'm not worried about her growing up too soon."
The working mom also adds that she has learned how to balance her career and her role within the family.
"I'm very clear about what my priority is and that's my family. I used to struggle juggling work and family at the beginning. It's hard when you change from being single to being married to being a mother."
"But now I'm turning 40, I've found a peaceful compromise. I feel very content."